Standing Strong Together: Our Donation Campaign for Morocco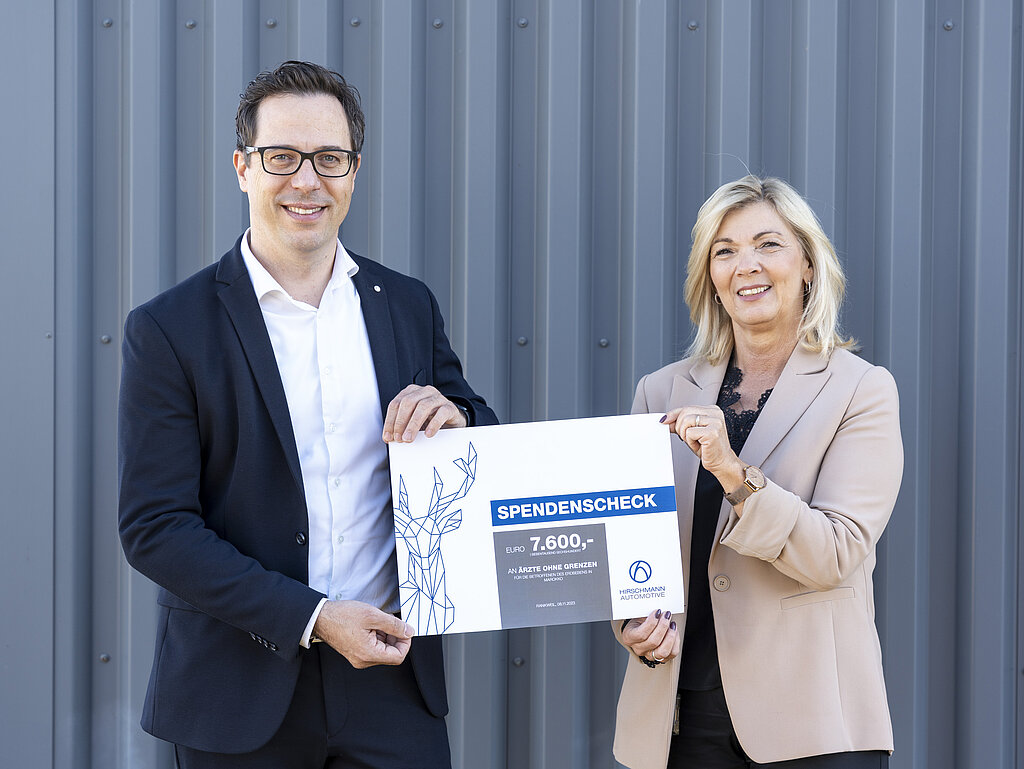 In September, Morocco was shaken by a devastating earthquake that left the nation racing against the clock to find survivors and assess the damage caused. Our thoughts and support go out to the people affected by this tragedy. More than two thousand people were killed, and at least as many were injured. The epicenter is 74 km south of Marrakech and was the strongest quake in the region in over 100 years.
At Hirschmann Automotive, we are proud of our shared values.​​ In particular, our value of "cooperation" is of immense importance in such difficult times when it comes to helping people in need. Only together can we provide help where it is most urgently needed.
For this reason, we have launched a global donation campaign in recent weeks. Our employees around the world have joined forces and made their contribution to help the earthquake victims. Thanks to our employees' numerous and generous participation, it was possible to hand over more than 30,000 euros to aid organizations.
The employees in Rankweil (Austria) donated an impressive 3,800 euros, which was doubled by the management to a total of 7,600 euros. The choice to support the aid organization "Médecins Sans Frontières" expresses our commitment to humanitarian aid and healthcare. This organization has been active worldwide as a private aid organization for over fifty years to provide emergency medical aid in crisis and war zones.
Our employees at the plants in Kenitra (Morocco), Târgu Mureș (Romania), Vsetín (Czech Republic), San Miguel (Mexico), and Nantong (China) were also able to hand over a remarkable donation of almost 22,500 euros the Moroccan based aid organization "Afouss Ghoufouss. This organization focuses on emergency aid in the Tizi n'Test region, located at the epicenter of these severe quakes and was hit particularly hard.
Sending Aid Packages to the Affected Areas
But we are not limiting our efforts to financial support. Our employees in Morocco organized aid packages immediately after the devastating quakes and drove them directly to the affected areas. This is proof of our team's commitment to making a noticeable difference.
Connected by Passion
We would like to thank all our employees for their generosity and compassion. Every donation, no matter the amount, makes a difference, and together, we can help save lives and give hope.