Angelo Holzknecht Becomes New CEO of Hirschmann Automotive
Following the latest Board resolution, Angelo Holzknecht will take up the position of Chief Executive Officer. The international automotive supplier is pleased to be able to appoint this responsible position from within its own ranks.
Angelo Holzknecht joined the company back in 2011 and has served in a leading management position for many years, most recently as Chief Sales Officer (CSO).
He has an outstanding knowledge of the company and will bring that knowledge to bear in his new role as CEO with the aim of accompanying the rapid change in the automotive industry as well as the transformation towards e-mobility and making an active contribution to the sustainable and profitable growth of the company.
In terms of his motivation, Angelo Holzknecht says, »In addition to the labor shortage, inflation, especially driven by increases in energy costs, is an incredible challenge for European industry. Hirschmann Automotive is also in the midst of a strong growth phase after recognizing the trend toward electric mobility early on. The next step in our corporate development will be the establishment of technology and development centers at several global locations. In addition, our network of production sites will be expanded in the coming years. A particular concern of mine is the further development of our employees, as the European industry can only be successful in the long term if it is a driver of innovation. And on the subject of sustainability in particular, I aim to position our company as a role model by sustainably improving our carbon footprint.«
Ambitious Visionary and Strategist
He holds a degree in business administration and has outstanding product and process knowledge, which he gained at the beginning of his career in the Hirschmann Automotive Group. The Managing Director hails from Vorarlberg and has been entrusted with setting up the plant in San Miguel, Mexico, since 2015. Approximately 500 employees now work at this site. During the last few years, he was also responsible for the development and sales activities in North America. The organizational unit in North America now ranks as one of the most productive and successful units within the automotive supplier's group. Angelo Holzknecht succeeded in acquiring a wide range of new projects and customers, including major automotive manufacturers, such as Tesla and GM. He consequently played a key role in strengthening Hirschmann Automotive's market position in the North American region. Last year in July, Angelo Holzknecht joined the management team as Chief Sales Officer and has since been responsible for all market activities, product development, and project management.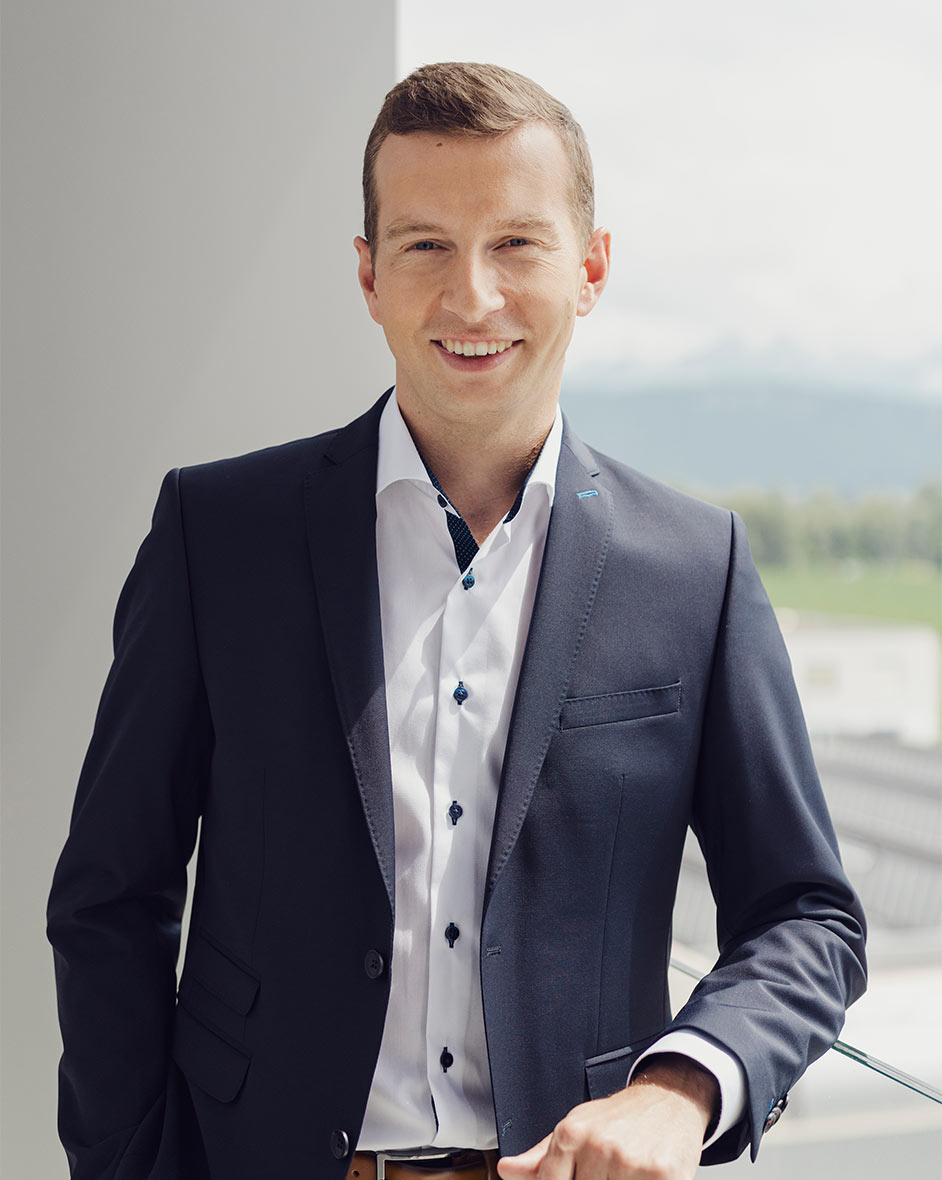 For a Sustainable, Mobile Future
Together with the incumbent managing directors, CFO Stefan Tschol and COO Markus Ganahl, Angelo Holzknecht is set to steer the company on its further growth path as CEO and develop solutions for a sustainable, mobile future.