We Are Hirschmann Automotive
Progress and innovation – these topics are our motivation. Thus, we help shape the automotive industry significantly and develop products for the mobility of the future.
Connected by Passion
We are a strong, reliable and future-oriented partner.
Since more than 60 years, we have been successfully fulfilling the needs of our customers for advanced technologies.
If we work together, you will benefit from our extensive skills regarding electrical and electronic components and assemblies for the automotive industry.
We meet the most difficult challenges concerning connectors, cable assemblies and sensor systems. Furthermore, we are experts in high-voltage applications for electrified vehicles.
This is why Hirschmann Automotive is just what you have been looking for.
Learn More
Visions Beyond
In addition to state-of-the-art systems for the automotive industry, we offer trend-setting solutions within the field of micromobility – thus electrically powered vehicles as an alternative to conventional ones.
Our business unit E-JOYN drives forward the development of smart and dynamic mobility concepts.
But, no matter the product, quality is our top priority.
Learn More
Year of Foundation: 1959

Employees: 7,500

Productions Sites, Offices and Distributors: 12 Worldwide

Industries: Automotive, Micromobility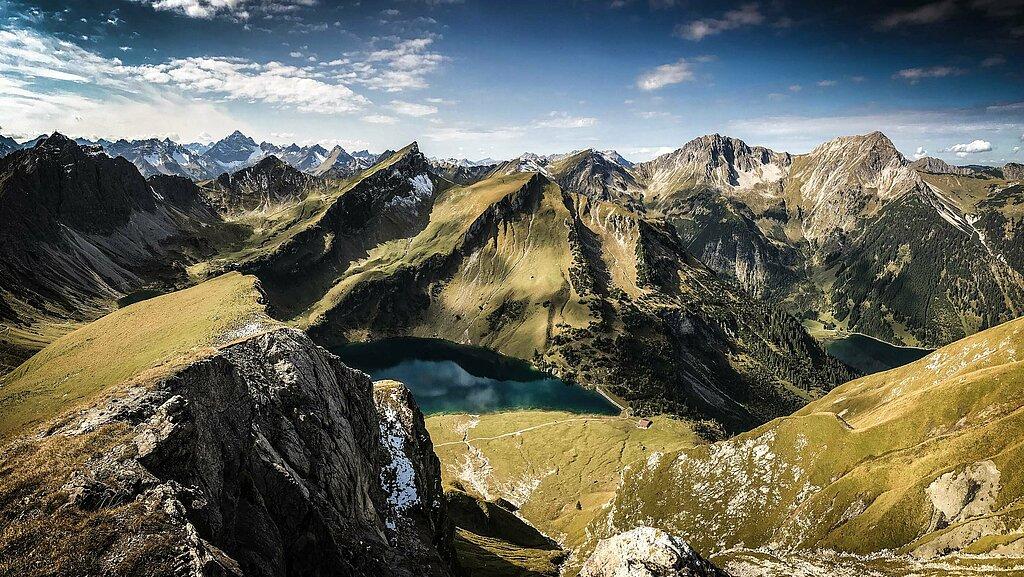 Commitment to Tomorrow's World
What is important to us? The future!
We invest in the further development of processes and in the fields of automation and digitization at all company levels. A strong spirit of innovation and resource-efficient processes help to develop intelligent products for a successful and sustainable progress. As we know: We are responsible for our fellow human beings, our environment and the next generations!
This is why we invest in a sustainable future.
Learn More
Management
1
Leading with Experience and Foresight
Markus Ganahl, Stefan Tschol and Angelo Holzknecht benefit from extensive experience and thereby lead Hirschmann Automotive into a promising future.
The management team of Hirschmann Automotive decides on the basic issues of business policy, corporate strategy and much more. The top management consisting of Markus Ganahl, Chief Operating Officer (COO), Stefan Tschol, Chief Financial Officer (CFO), and Angelo Holzknecht, Chief Sales Officer (CSO) drives the company's development. All three members are characterized by different areas of focus.
2
Platzhirsch since 2012
Markus Ganahl (COO)
After graduating from a technical college for electronics and the higher technical college for production automation technology, Markus started his career in industrial power plant engineering. Later, he studied business process and project management to complement his technical expertise with business administration know-how. After completing his studies, he started a successful career at one of the world´s largest multinational food companies, where he held various management positions in supply chain management, product development management, and business process management. Markus joined Hirschmann Automotive in 2012 as Logistics Director. Alongside his work, he completed the Professional MBA Automotive Industry program at the TU Wien. He took over responsibility for the Production and Technology division in 2015, thereby also building up excellent company know-how. In 2018, he was promoted to the position of Chief Operating Officer. In this role, he actively contributes to the sustainable and profitable growth of the company, with a particular focus on operations management, the global production footprint, supply chain development, production technology innovations, automatization, digitalization, and sustainability.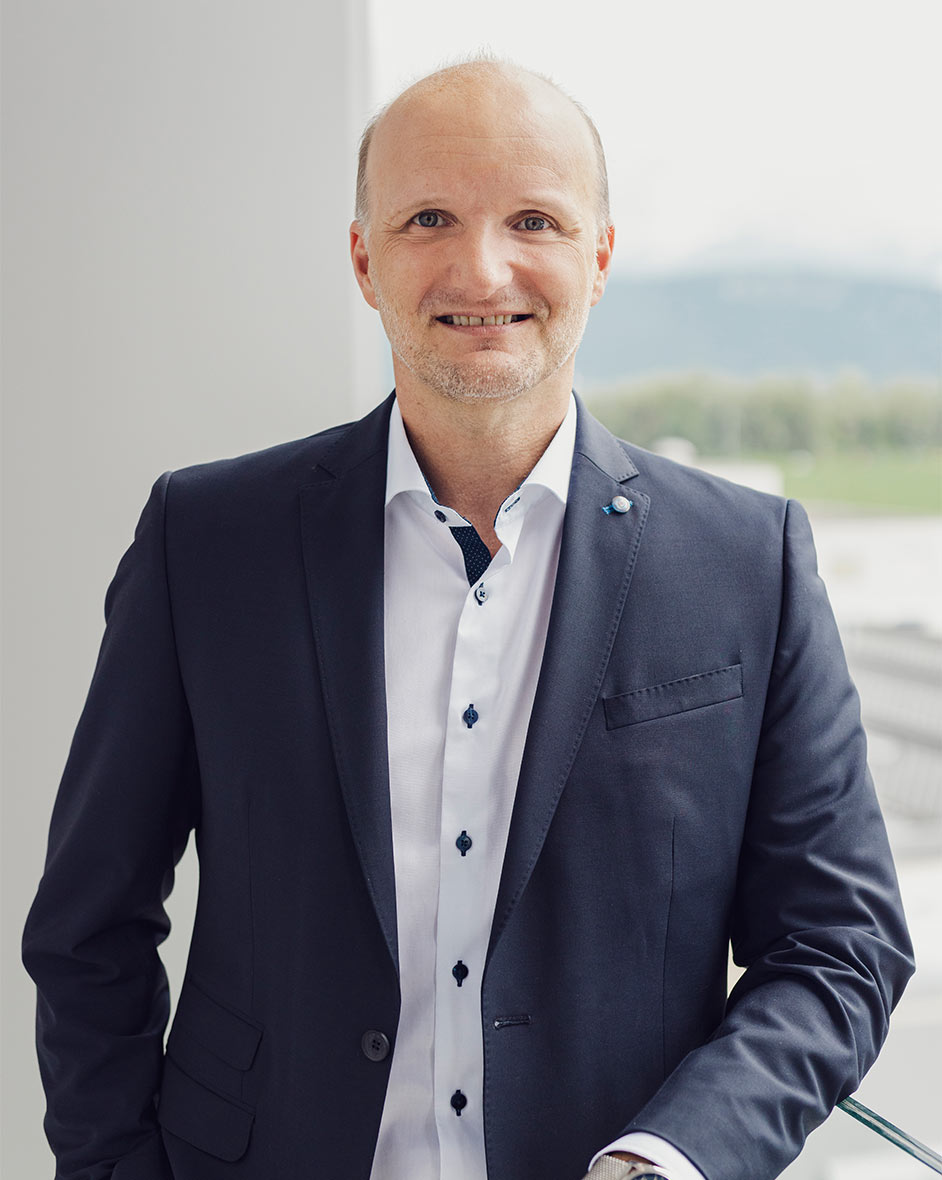 3
Platzhirsch since 2020
Stefan Tschol (CFO)
Stefan Tschol also graduated in business administration – but with a focus on corporate accounting and revision. He began his career in auditing and tax consulting. After that, he has held management positions in the financial department of various industrial companies. In addition, the development and digitization of business processes were part of his previous activities. Since 2020, Stefan Tschol has been promoting the sustainable progress of Hirschmann Automotive as CFO.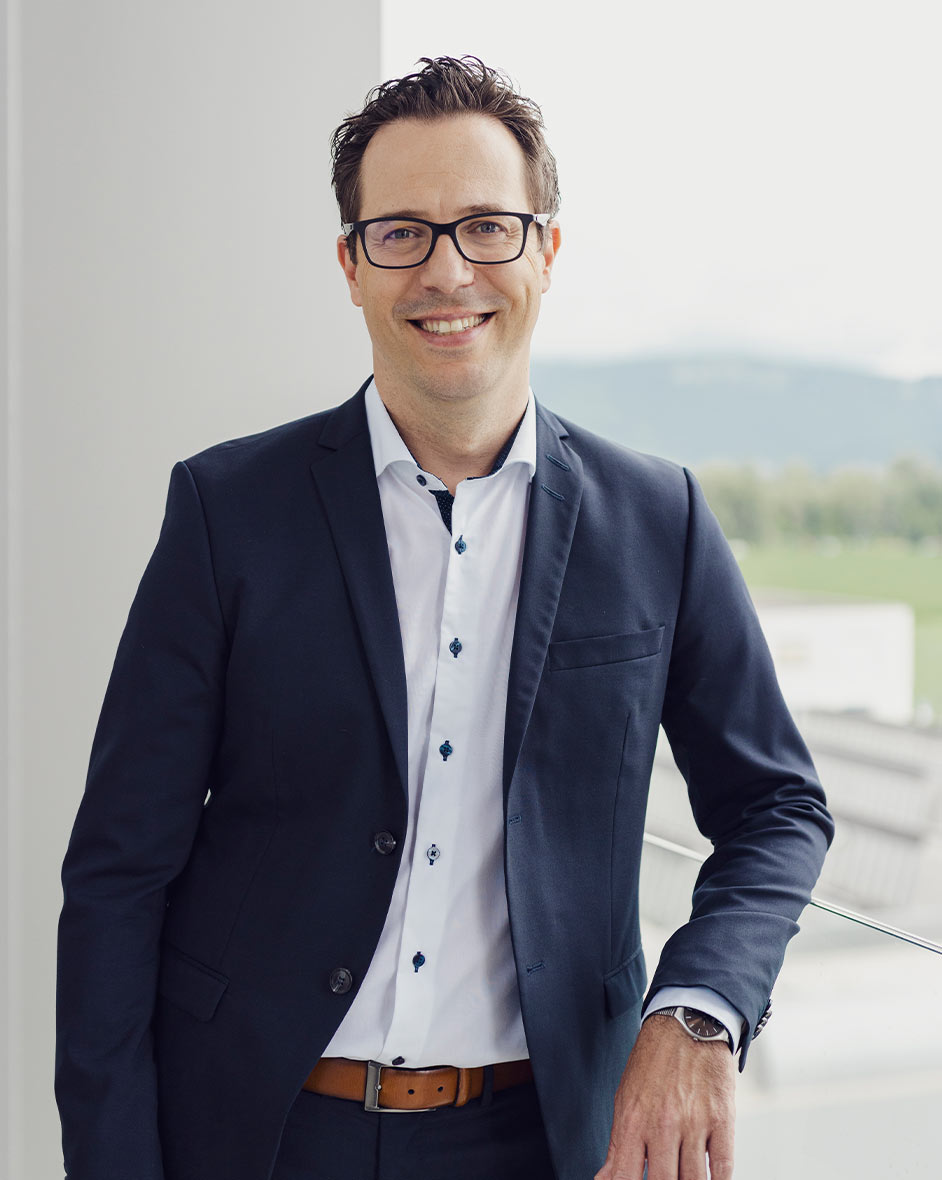 4
Platzhirsch since 2011
Angelo Holzknecht (CSO)
Angelo Holzknecht holds a degree in business administration and has been part of the company since 2011. In his first role in Cost Engineering, he was not only able to gain valuable experience, he also gained deep insights into the products as well as processes of Hirschmann Automotive and actively worked on the cost optimization of new products. The Managing Director hails from Vorarlberg and has been entrusted with setting up the plant in San Miguel, Mexico, since 2015. In recent years, he was also responsible for development and sales activities in North America. On July 1, 2022, Angelo Holzknecht took on the role as CSO, in which he actively contributes to sustainable, profitable growth of the company – with primary focus on continuing the strategic development of the sales structure, advancing new technologies as well as bolstering the North American and Chinese markets.
Hirschmann Automotive Milestones
1959
Establishment of Richard Hirschmann GesmbH, Rankweil: development and production of telecommunication devices (transmitters, receivers, aerials)
1970/80's
Connectors, test leads and test equipment for test and measurement technology as well as multipole connectors for communication technology
1990's
Wide portfolio expansion with i.e. harnesses for parking assistance applications or for chassis units of vehicles in the premium segment
2000's
Global expansion and diversification of the product range, including different sensors as well as electric connectors without contact elements
2010's
Foundation of the business unit Renewable Energy and establishment of a new core competence center for stamping and bending technology
2020's
Foundation of the business unit E-JOYN as well as relaunch of the business unit Renewable Energy and strong focus on future technologies like robotics, autonomous driving and e-mobility