The Representatives of Vorarlberg's Most Prominent Companies as Guests in Our Halls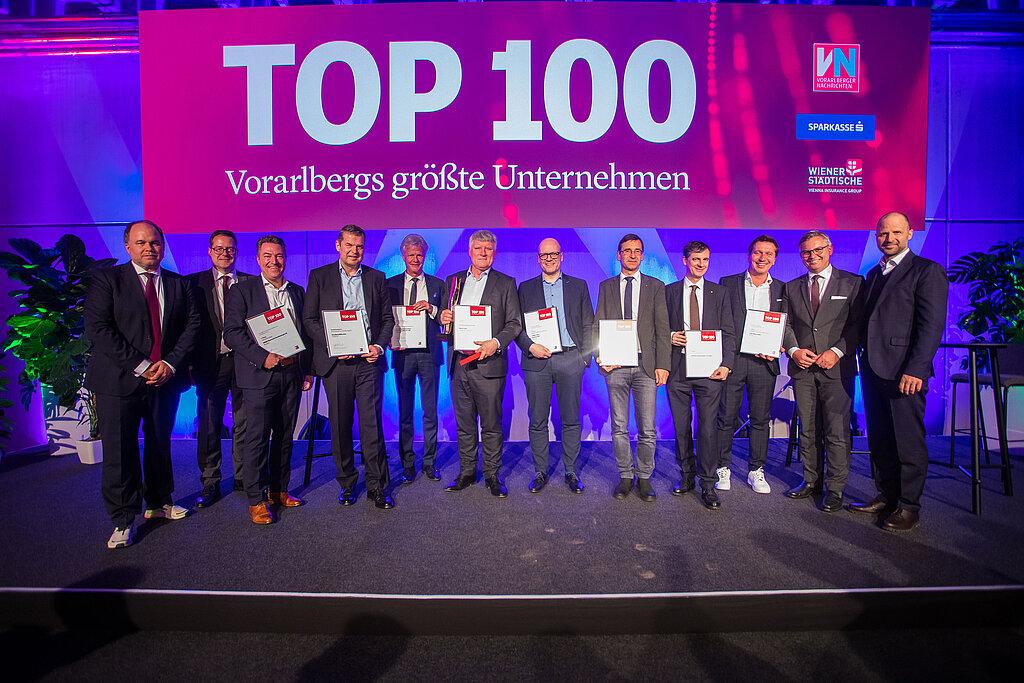 On Tuesday evening, our logistics center at the headquarters in Rankweil was transformed into an event location! The reason was the "VN Top 100" event, where more than 300 top representatives and prominent entrepreneurs from Vorarlberg's economy and politics, including Finance Minister Magnus Brunner and Country Councilor Marco Tittler, were visiting. We are proud to have hosted this event, where Vorarlberg's largest and most successful companies are honored, and the VN Business Award is presented every year.
The business location Vorarlberg has been considered a top region for years. Over 46,000 employees are employed by Vorarlberg's top 100 employers, who generate a turnover of over 56 billion euros. On April 18, the VN Business Award was presented as part of the "VN Top 100" event, and Vorarlberg's largest and most successful companies were honored. The award ceremony was broadcast live.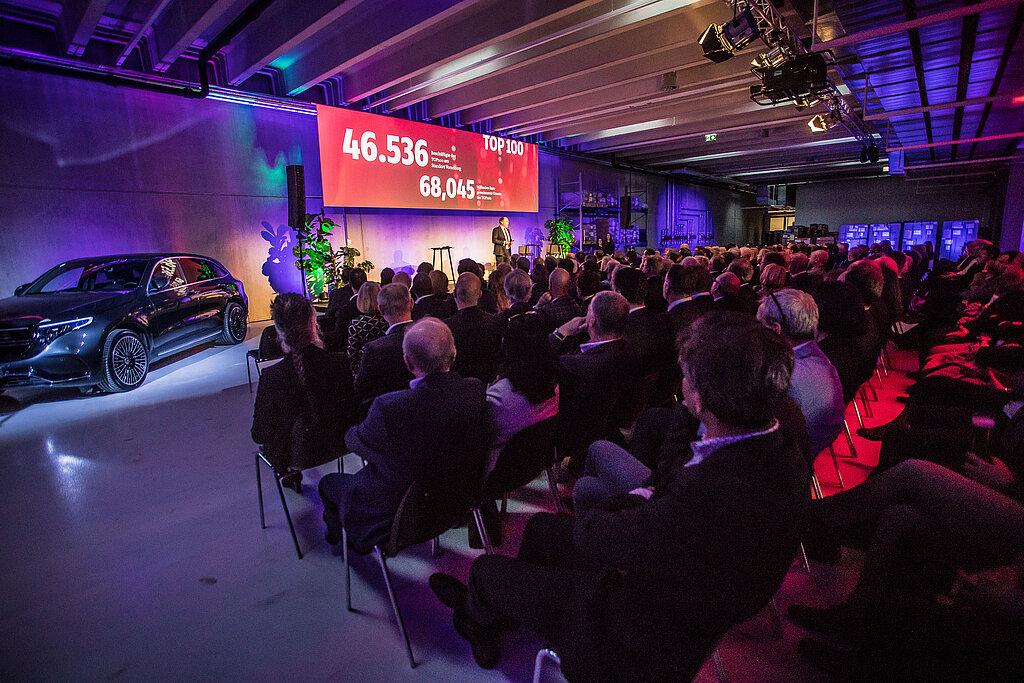 After guided tours through our production facilities and an aperitif, Gerold Riedmann guided the more than 300 guests from Vorarlberg's economy and politics through the award ceremony.
To put the achievements of Vorarlberg's business personalities and managers in the spotlight, the Vorarlberger Nachrichten (VN), supported by a top-class jury and the suggestions of VN readers, awards the VN Business Prize as part of the "VN Top 100" event. This year, congratulations go to Alfred Felder and the entire team of the Zumtobel Group for winning the VN Business Award 2023. Congratulations!
In addition, Vorarlberg's top 100 companies were presented. The Julius Blum Group, Liebherr-Werk Nenzing GmbH, and Zumtobel Group AG were honored as Vorarlberg's largest employers in the field of production and service companies. Other winners were: Vorarlberger Krankenhaus Betriebsgesellschaft mbH in the field of health and social services, SPAR Österreichische Warenhandels-AG in the field of retail chains and shopping centers, Raiffeisen Vorarlberg Bankengruppe with the highest balance sheet total in the field of money and credit, and UNIQA Österreich Versicherungen AG in the field of insurance. The prize in the special category of sustainability went to Vorarlberg Milch eGen, a global sustainability pioneer in the industry.
The event to present Vorarlberg's most significant employers has been held in the companies in the federal state for many years. As Vorarlberg's leading automotive supplier, we are proud to be this year's host and, thus, venue for the award ceremony!