Sensor Solutions
Intelligent, flexible and reliable: These features characterize our sensor systems for the automotive industry and for all other vehicle types within the category PowerSports.
Whether combustion engine or alternative drive technology – our products are suitable for all models. The sensors use the Hall principle. They work contactless, repeatable and with a high level of precision.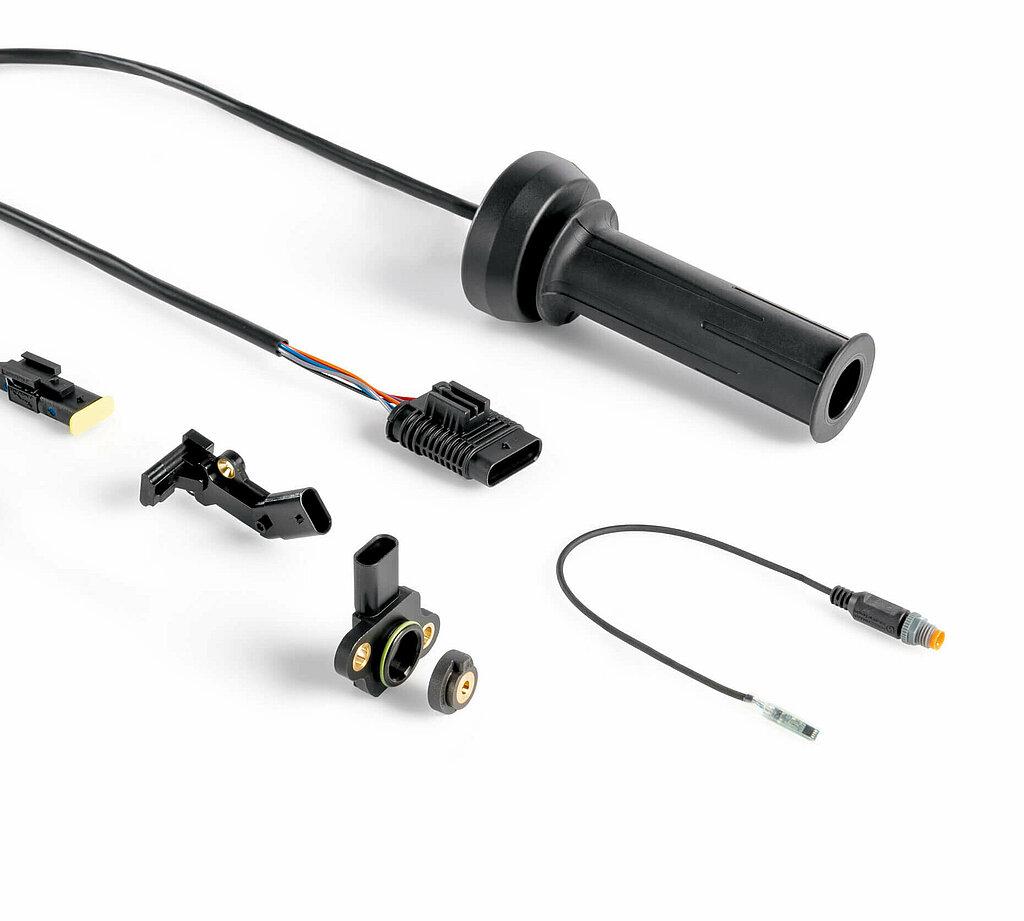 Markus Kreuter is your Contact for Individual Questions
Account Manager Sensor Systems
Versatile and Resistant
The systems are available as standard versions and customized solutions. They include sensor technology, sensor housings, connecting cables, connectors and magnet assemblies. Our products are validated for a temperature range from -40°C to +160°C. We manufacture our systems with a high level of vertical integration and for flexible application potentials, from stamped components to overmold to potting. In addition, they meet all requirements necessary in underhood applications, for example tightness as well as vibration and media resistance.
Flexible Areas of Application
Sensor systems need to be adapted to the respective field of application. This is why our developers consider mechanic and electrical interfaces during the development process. For example, our systems can be used for throttle positions, automatic trunk openers, water pump regulators, variable-geometry turbochargers, chassis control, driving dynamics systems, speed regulation, drive-by-wire systems, exhaust control systems and safety systems.