2.8 EasyConn
The EasyConn housing family is available with different numbers of poles (male and female).
It is characterized in particular by its compact design, different color and mechanical codings, and a convenient and secure detent function. The design is in accordance with VDA AK guidelines. High thermal loads pose no problem
for the EasyConn family.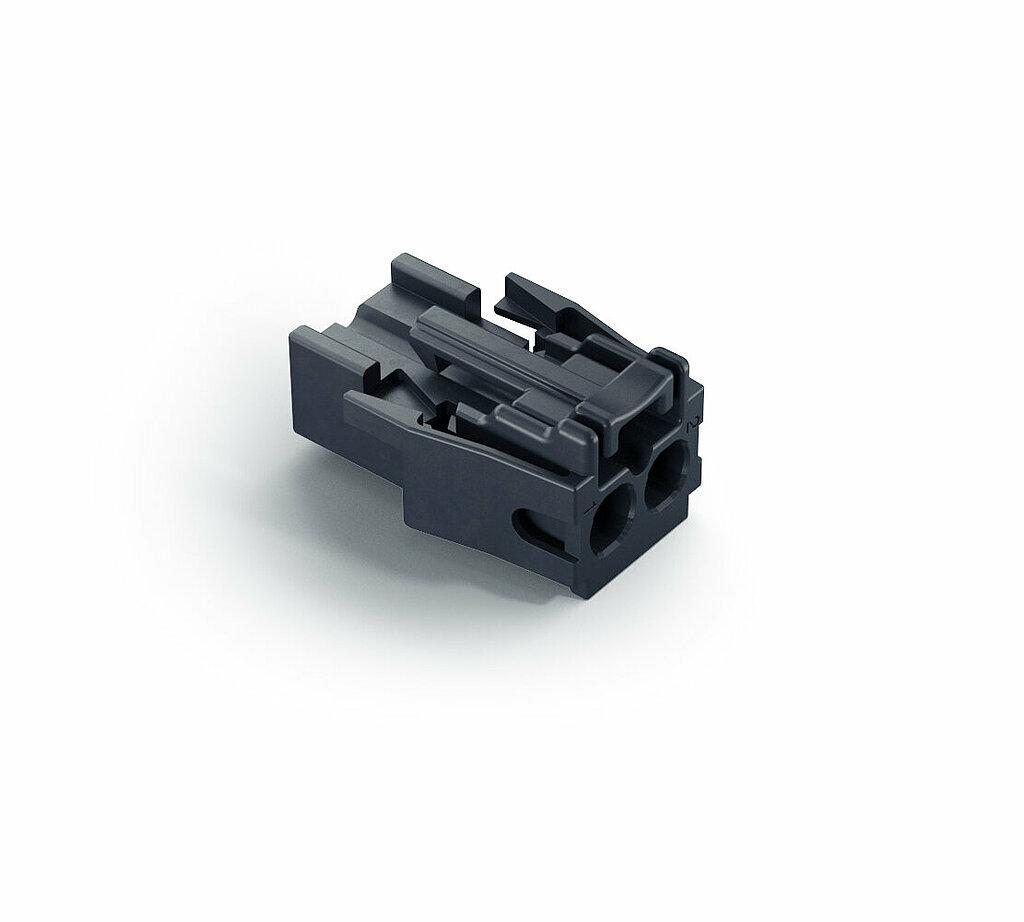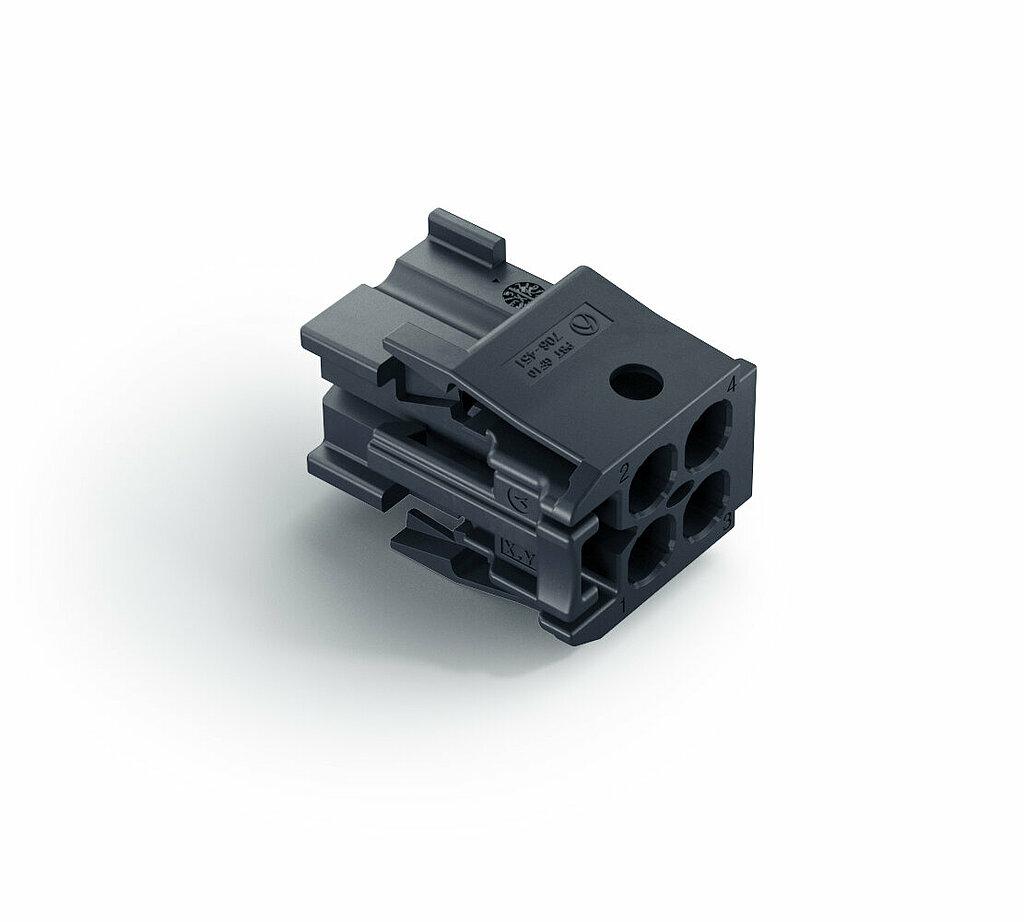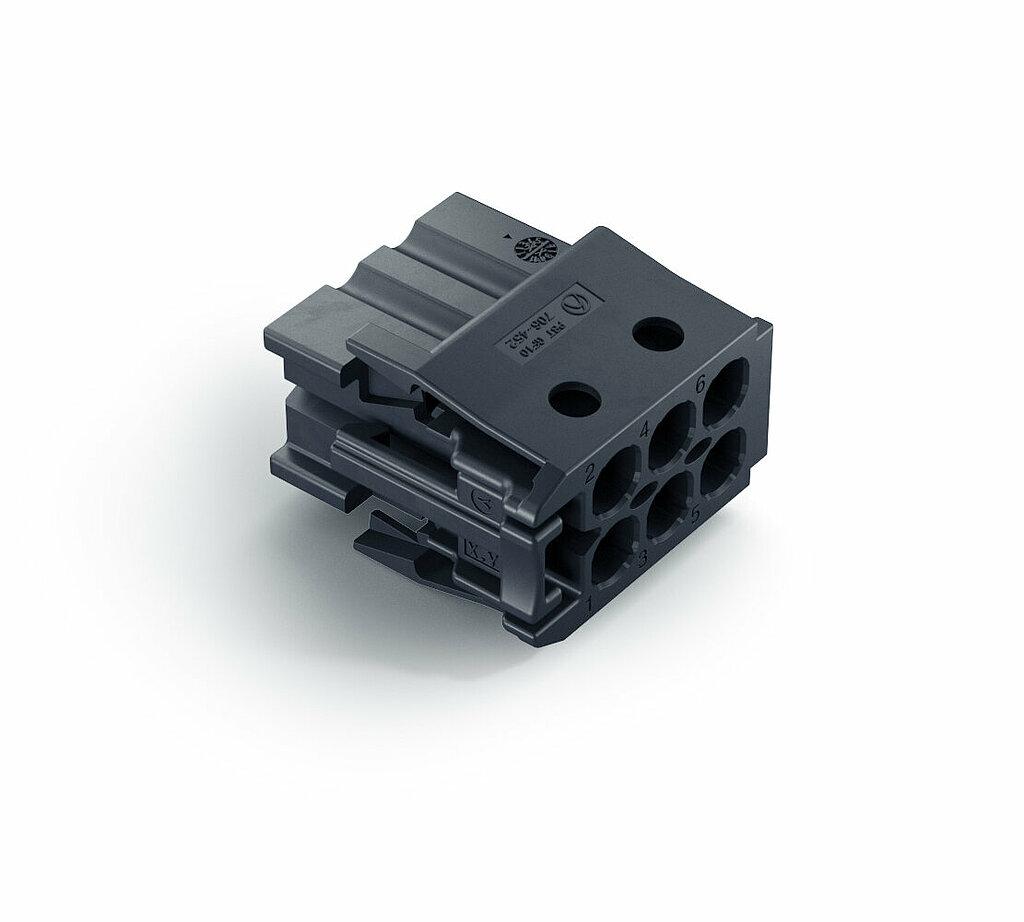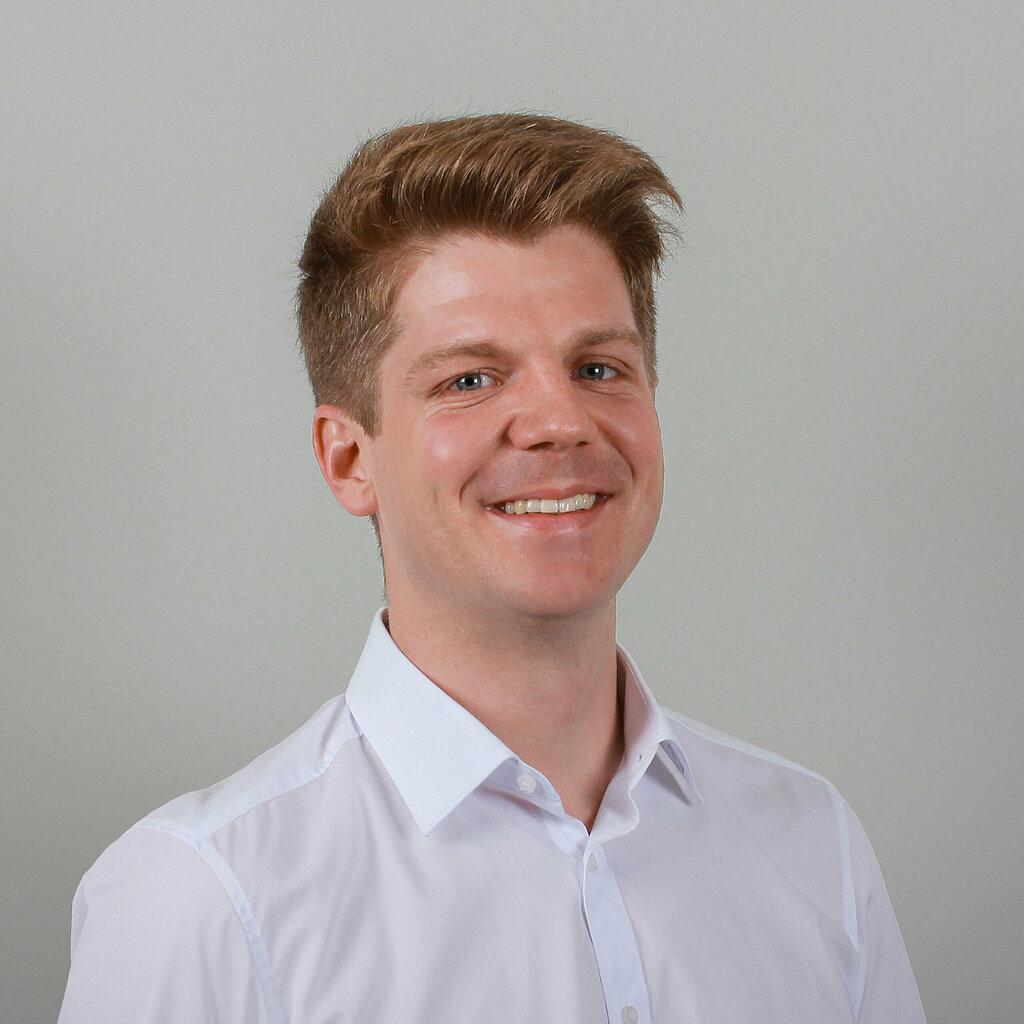 Johannes Ulrich is your Contact for Individual Questions
Global Product Manager Low Voltage Connectors
en
GENERAL PRODUCT INFORMATION | 2.8 EasyConn F LL
Product No.
2way 706-450-...
4way 706-451-...
6way 706-452-...
Gender of Article
female (F)
Product Specification
EPS-100095-00
Process Specification
EVS-100095-00
TECHNICAL PRODUCT INFORMATION
Number of Pins
2,4,6way
Pitch of Terminals
6.0 mm
Wire Size Range
max. 4 mm2
Sealed Application
unsealed
Coding of Article
available
Voltage Class
≤ 60 V
Number of Terminal Rows
1 & 2 rows
CPA (Connector Position Assurance)
without CPA
TPA (Terminal Position Assurance; Secondary Lock)
with TPA latch
Type of Compatible Terminal (Primary Lock)
Locking Lance (LL)
Contact Carrier Material
PBT GF10
MATCHING PARTS
Compatible Terminal System
no distribution via Hirschmann Automotive
TE Connectivity MCP 2.8: C-1355036 (drawing)
Aptiv CTS 2.8: 15457850 (drawing)
Lear MAK 2.8:
Cavity Plug Diameter (ELA & ELB)
no distribution via Hirschmann Automotive
not needed (unsealed application)
INTERFACE DESCRIPTION OF THE CONNECTOR
Plug Socket Interface Drawing
872-929-…00,
872-930-…00,
872-931-…00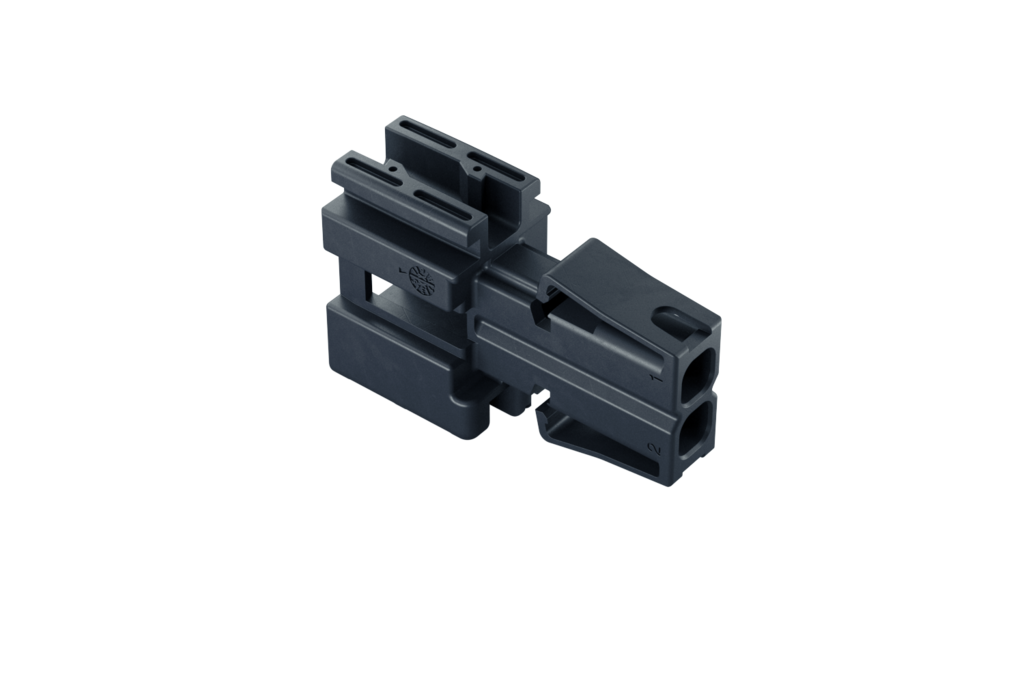 NUMBER OF PINS
ORDER/PRODUCT NO.
CODING
COLOR CONTACT
CARRIER
NEUTRAL PLUG
SOCKET INTERFACE
BENCHMARK
VALIDATION STATUS
2
706-450-511
A
black
872-929-…00
ZVEI: TK21/SG1
706-450-512
B
nature
706-450-513
C
light blue
706-450-514
D
claret violet
706-450-515
E
may green
4
706-451-511
A
black
872-930-…00
ZVEI: TK21/SG1
706-451-512
B
nature
706-451-513
C
light blue
706-451-514
D
claret violet
706-451-515
E
may green
6
706-452-511
A
black
872-931-…00
ZVEI: TK21/SG1
706-452-512
B
nature
706-452-513
C
light blue
706-452-514
D
claret violet
10
705-489-...
D
claret violet
808-040-…00
ZVEI: TK21/SG1
705-489-...
E
may green
1 Tested with the temperature collective from LV124
GENERAL PRODUCT INFORMATION | 2.8 EasyConn M
Product No.
2way 706-650-...
4way 706-651-...
6way 706-652-...
10way 706-045-…
Gender of Article
male (M)
male (M)
Product Specification
EPS-100095-00
EPS-100053-00
Process Specification
EVS-100095-00
EVS-100049-00
TECHNICAL PRODUCT INFORMATION
Number of Pins
2,4,6way
10way
Pitch of Terminals
6.0 mm
6.0 mm
Wire Size Range
max. 4.0 mm2
max. 4.0 mm2
Sealed Application
unsealed
unsealed
Coding of Article
available
available
Voltage Class
≤ 60 V
≤ 60 V
Number of Terminal Rows
1 & 2 rows
2 rows
CPA (Connector Position Assurance)
without CPA
without CPA
TPA (Terminal Position Assurance; Secondary Lock)
with TPA latch
with TPA latch
Type of Compatible Terminal (Primary Lock)
Locking Lance (LL)
Locking Lance (LL)
Contact Carrier Material
PBT GF10
PBT GF10
MATCHING PARTS
Compatible Terminal System
no distribution via Hirschmann Automotive
TE Connectivity MCP 2.8: C-1355052 (drawing)
Aptiv CTS 2.8:
Lear MAK 2.8:
TE Connectivity MCP 2.8: C-1355052 (drawing)
Aptiv CTS 2.8:
Lear MAK 2.8:
Cavity Plug Diameter (ELA & ELB)
no distribution via Hirschmann Automotive
not needed (unsealed application)
not needed (unsealed application)
INTERFACE DESCRIPTION OF THE CONNECTOR
Plug Socket Interface Drawing
872-929-…00
872-930-…00
872-931-…00
808-040-…00
NUMBER OF PINS
ORDER/PRODUCT NO.
CODING
COLOR CONTACT
CARRIER
NEUTRAL PLUG
SOCKET INTERFACE
BENCHMARK
VALIDATION STATUS
2
706-650-511
A
black
872-929-…00
ZVEI:TK21/SG1
706-650-512
B
nature
706-650-513
C
light blue
706-650-515
E
may green
4
706-651-511
A
black
872-930-…00
ZVEI: TK21/SG1
706-651-512
B
nature
706-651-513
C
light blue
706-651-514
D
claret violet
706-651-515
E
may green
6
706-652-511
A
black
872-931-…00
ZVEI: TK21/SG1
706-652-512
B
nature
706-652-513
C
light blue
706-652-516
B
nature
10
706-045-514
D
claret violet
808-040-…00
ZVEI: TK21/SG1
706-045-515
E
may green
1 Tested with the temperature collective from LV124
Product Flyer
EasyConn 2.8 mm | Product Flyer

pdf 545 KB
Drawings
EasyConn 2.8 | Interface Drawing (872-929-…00)

pdf 99 KB

EasyConn 2.8 | Interface Drawing (872-930-…00)

pdf 265 KB

EasyConn 2.8 | Interface Drawing (872-931-…00)

pdf 187 KB

EasyConn 2.8 | Interface Drawing (808-040-…00)

pdf 189 KB
Product & Process Specifications
EasyConn 2.8 | Product Specification Female Connector EPS-100017-01 (808-040-...00)

pdf 214 KB

EasyConn 2.8 | Product Specification Male Connector EPS-100053-00 (808-040-...00)

pdf 508 KB

EasyConn 2.8 | Product Specification EPS-100095-00 (872-929-…00_872-930-…00_872-931-…00)

pdf 1 MB

EasyConn 2.8 | Process Specification Female Connector EVS-100018-01 (808-040-...00)

pdf 325 KB

EasyConn 2.8 | Process Specification Male Connector EVS-100049-00 (808-040-...00)

pdf 843 KB

EasyConn 2.8 | Process Specification EVS-100095-00 (872-929-…00_872-930-…00_872-931-…00)

pdf 2 MB