Achieving Goals Together
Our value system defines our responsibility towards customers, owners, colleagues and suppliers. It is relevant for the entire company.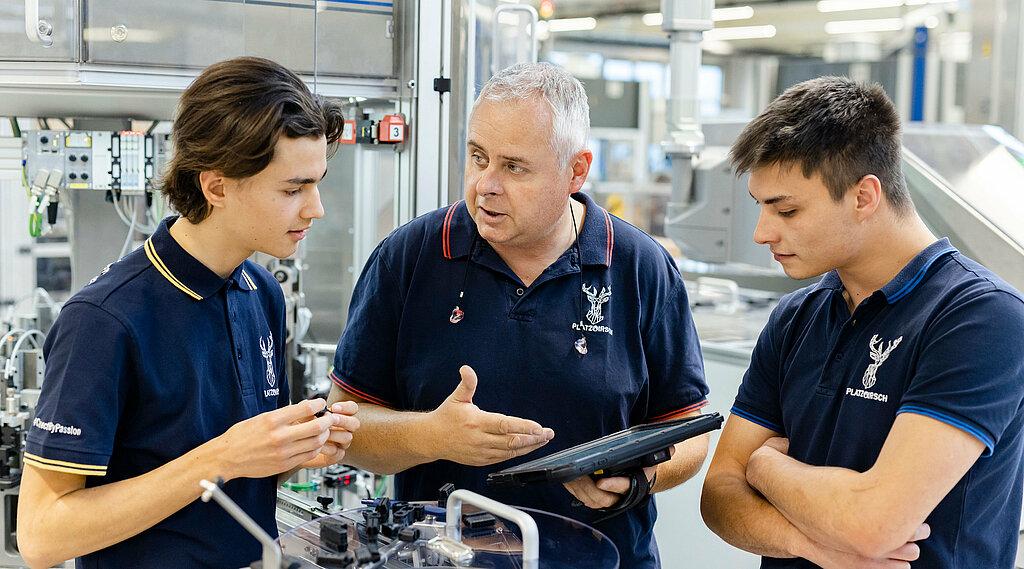 Respect and Integrity Go Hand in Hand
Customer-specific requirements and in-house arrangements are the foundation of our processes and decisions.
Therefore, we have established a cross-site value system that supports our employees to act with responsibility.
Our values and principles reflect ethic and legal requirements as well as the principles of the automotive industry.
With that we want to support the integrity and corporate culture referring to the increasing complexity of the judicial and social framework.
The value-systems is the basis of the corporate management and the management system.
Because we are aware that growth can only be attained in a joint effort.
Change and Appreciation
We Live up to Our Values and Principles – Day after Day.
1
Passion Brings Us Forward
We accept challenges and tackle them in a positive manner. We consider our technology not as an end in itself but as an instrument for efficient production and for the achievement of a unique selling proposition. Thereby, we aim for maximum standardization. We want to continuously optimize our value creation with interdisciplinary and proactive participation in constant improvement processes.
2
Focus Enables Progress
We find solutions together and strive for sustainable success. We aim for quality and innovation in all processes. Thereby, we commit ourselves to a zero-defect philosophy and the careful use of natural resources. The defined methods and checks help us to abide and continuously enhance our environmental ambitions. On top of that we admit to an active risk management based on the identification, evaluation and rating of known risk potentials. To proof our Company Group from damage we derivate acceptable actions.
3
Solidarity Makes Us Strong
Mutual support is important to us. Our actions are determined by integrity, honesty and fairness: We share information, give feedback and listen to each other. We take for granted that everybody acts on one's own responsibility and keeps with our agreements. We treat people with dignity and respect. Our environment enables all employees – independent of their cultural background, gender or status – to unfold their full potential. Everybody contributes with its individuality to our variety.
Thanks to our extraordinary connectivity across national borders and passion for solving challenges, we are looking forward to a successful future."
Markus Ganahl, Chief Operating Officer