Stamping & Bending Technology
Everything from a Single Source
With state-of-the-art machinery and comprehensive know-how we produce stamped parts that meet the usual high requirements of the automotive industry.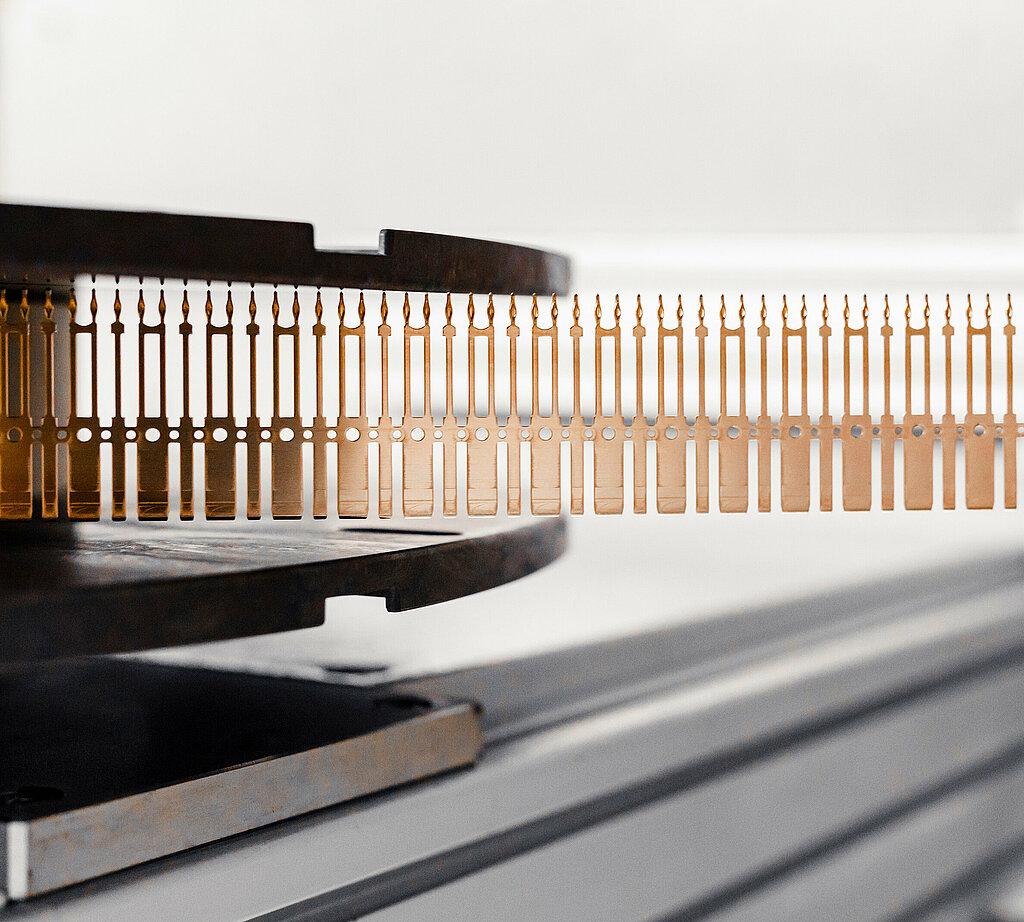 Stamped and stamped-bent parts, die cut stacks and much more: In our competence center for stamping technology, we engineer high-precision components and complex assemblies. They are used for automotive electronics and in the electrical industry.
We develop and manufacture for our customers:
Stamped, stamped-bent, drawn and inserted parts
Components or complex assemblies
Pin, Press-in and receptacle contacts
Pin headers and electromechanical modules
Die-cut stacks for rotors and stators
In cooperation with partners: coatings of all kinds (strip and barrel plating)
According to requirements we use different materials.
For example: high-tech copper alloys, aluminum, different types of stainless steel (e.g. 1.4301 or 1.4310), various steel qualities as well as pre-coated materials.
Brilliant technology ensures top quality
In the competence center for stamping technology our know-how regarding tooling always remains at the highest level – and the machinery is state-of-the-art as well. We generally use Bruderer- and Bihler-machines. They work under a press force up to 160 tons and with up to 1800 strokes/min. Furthermore, we offer 1 and 2 step- and composite-manufacturing.
Due to the high-performance stamping, bending and composite tools, our products are manufactured efficiently, precisely and of high quality. Depending on customer needs we offer them on tape or spool, in blister pack or as bulk material for further processing.