Global Apprenticeship Rotation Program
International Experience. Knowledge Exchange.
In an increasingly globalized world, international experience is becoming more and more important for young professionals. With the global rotation program, we want to enable apprentices to gain valuable insights and expertise in different company locations. A total of seven young men were on the road, which corresponds to about 10% of the people undergoing training in Rankweil. We interviewed the apprentices who recently returned from abroad, giving us insights into their adventures.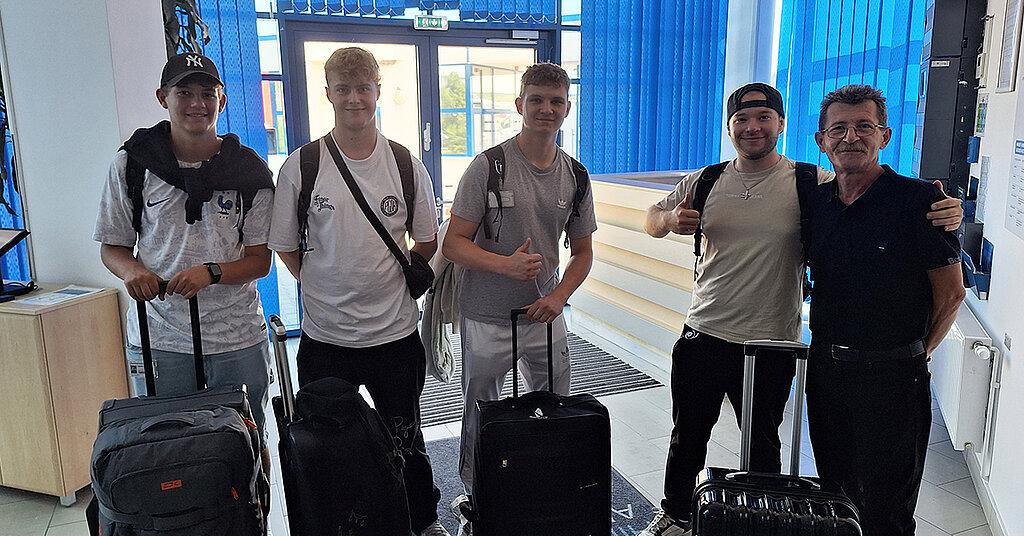 The stay abroad enabled the apprentices to expand their skills and knowledge in various ways. They learned about new machines, improved their language skills, immersed themselves in background processes, and gained a deeper understanding of specialized equipment. In addition, the international context enriched their communication skills and opened doors to new experiences and perspectives.
The apprentices were actively involved in on-site work processes and had the opportunity to learn from their colleagues and share their knowledge. Florian Stieger mentioned, "The opportunity to contribute my insights while learning from them made the collaboration particularly fruitful. The knowledge I gained is now continuously incorporated into my daily work and will take my performance to a new level." Cooperation with the local teams was positively highlighted by the apprentices. Openness, willingness to cooperate, and knowledge sharing were appreciated and contributed to successful integration into the work environment. Benjamin Jasaragic expressed his gratitude: "The colleagues in Romania welcomed me directly with open arms and integrated me into their daily routine at all times. I enjoyed my stay very much and made new friends."
The stay abroad also brought challenges, but the apprentices successfully overcame them. From language barriers to cultural differences, some obstacles were overcome through openness, adaptability, and the will to work together.
The apprentices experienced fascinating cultural differences and unforgettable moments. They visited extraordinary places such as the Salina Turda salt caves in Romania and historic cities in Morocco. They learned not only new words in the local language but also culinary specialties. They raved about Lebanese as well as Moroccan cuisine. Especially the traditional Moroccan dish "Tagine" which impressed with its sophisticated mixture of flavors and spices. The diversity of the local cuisine and the cultural significance of meals were impressive.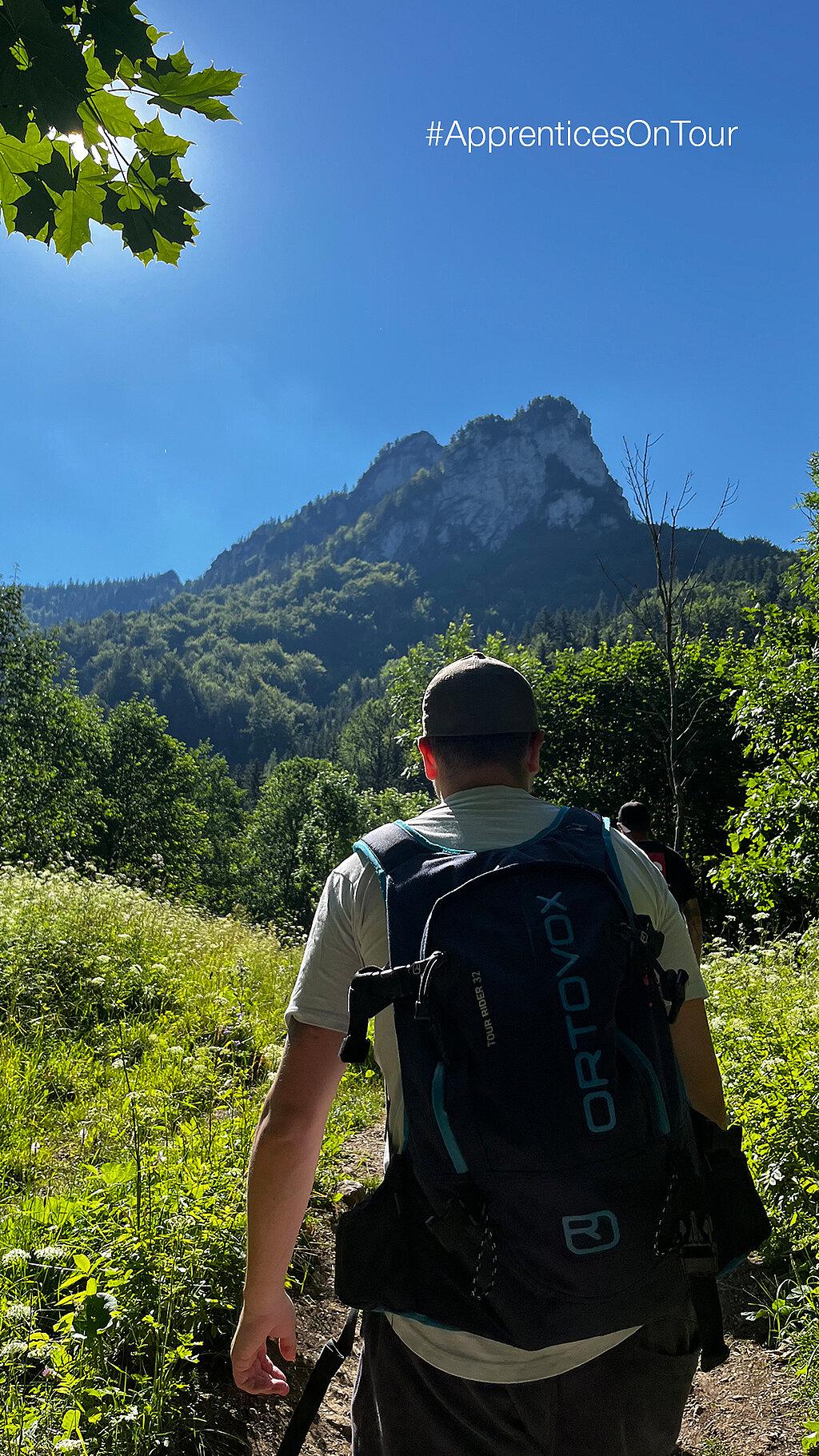 Romanian Lexicon
"Buna Dimineata" = Good morning
"Salut" = Hello
"Multumesc" = Thank you
"Cu placere" = You are welcome
"Buna Seara" = Good evening
"Ce faci" = How are you?
"Noroc" = a way of saying "bless you" after sneezing
"Cheers" = Idiot
Czech Lexicon
»Mosazný« = Brass
»Tschau« = Hello
Hirschmann Automotive's apprentice rotation project shows how international experience and knowledge exchange can positively influence apprentices' personal and professional development. The adventures of these five apprentices illustrate that participation in such projects expands technical knowledge, promotes intercultural skills, and provides unforgettable experiences.
The apprentices agreed that staying abroad is a unique opportunity that enables professional growth and enriches personal life. Leon Deschler is certain: "I would recommend the stay abroad to other apprentices so that they can also take advantage of the opportunity and gain new experiences." A stay abroad creates lasting memories and opens up new perspectives on the working world and the global community.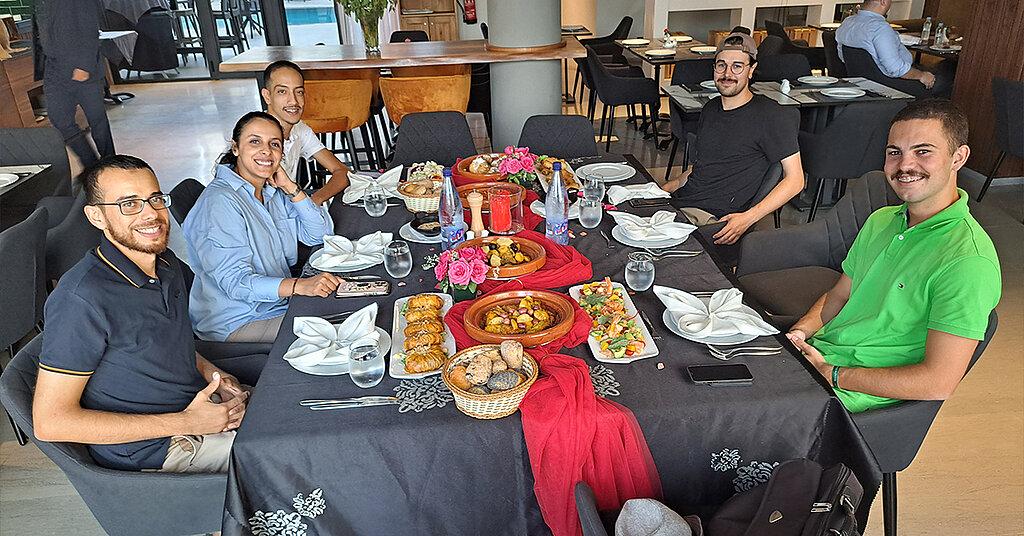 "Our goal for the coming year is to involve all plants in the rotation program and to enable a mutual exchange of apprentices from every plant." Johannes Kaulfus, Leader Global Apprenticeship"Our goal for the coming year is to involve all plants in the rotation program and to enable a mutual exchange of apprentices from every plant." Johannes Kaulfus, Leader Global Apprenticeship