Your Career at Hirschmann Automotive
Apply Now and Enrich Our Team.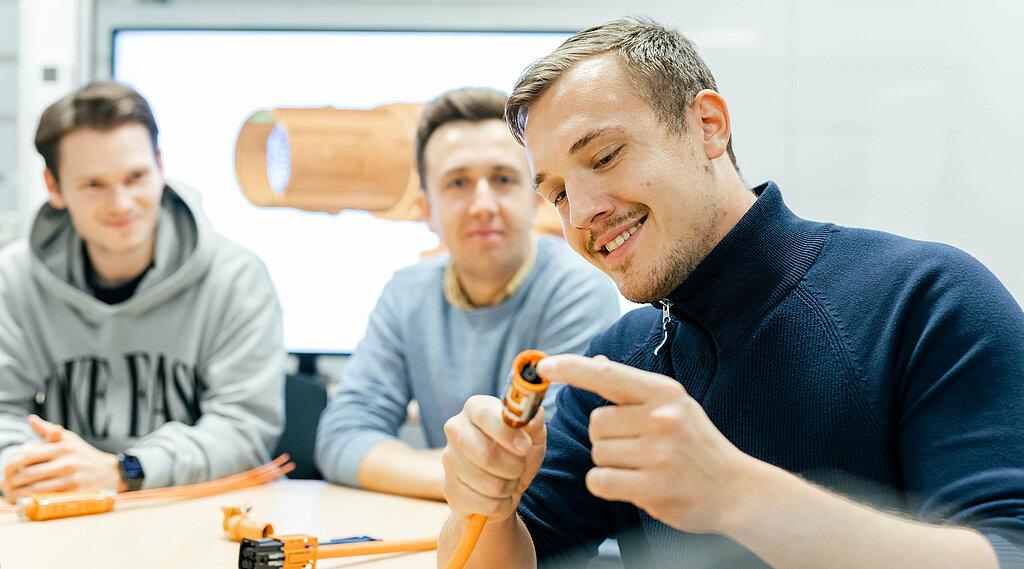 Professional Field
Engineering
SkillCheck
Bachelor's degree in one of the following areas: Mechanical Engineering, Electrical Engineering, Physics, or Engineering Technology.
5 years of post-graduation design experience modeling and detailing parts and assemblies, preferably whit precise injection model plastic parts.
Experience with 3D CAD modeling and 2D drawings using tools such as CATIA, NX, SolidWorks, or Creo: proficiency with CATIA V5 is preferred.
Ability to understand specific connector and contact requirements (mechanical, electrical, and environmental).
Must be capable of drawings and understand tolerance and fit.
ChallengeCheck
Drive design engineering deliverables using a gated process from concept to production.
Create, check and modify 2D drawings and 3D models using CAD software.
Design for manufacturability and assembly (DFM/DFA): select material, understand how the product design impacts tooling complexity & cost, consider how the product will be assembled and serviced.
Ensure that all technical requirements (customers and internal) are understood and implemented.
Maintain and release CAD files, project documentation, and BOM in SAP.
Create DV/PV test plan and review results wits customer.
Request or utilize FEA tools to perform simulations, interpret results, and optimize design.
Eligibility to work in US (work visa sponsorship).