Who Already Thinks about Tomorrow Today Will Never Be out of Date
Advanced training is a very important factor for us. We support our employees in their development and encourage them to continuously improve themselves.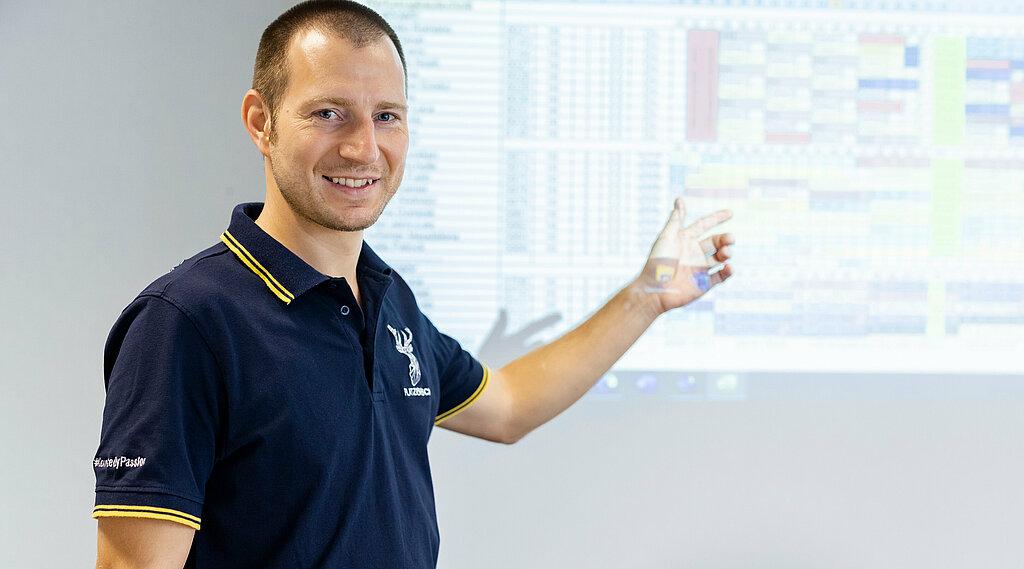 Our Academy Offers the Following Topics:
Technology
Crimping, FMEA, Plastic, Soldering, Quality Management, etc.
Languages
Chinese, English, French, Romanian, Spanish
EDV/IT
SAP, MS Office Programs, etc.
Leadership and Personality
Conduct Performance Reviews Motivationally, Conflict Management, Business Strategy, etc.
The comprehensive advanced training program of our Academy allows us to offer interesting development and career opportunities to our employees."
Beate Zech, Training
Become a Trainer Yourself
For the Hirschmann Automotive Academy internal experts from different sectors are trained as "internal trainers" every year. The function of a trainer demands highly professional and interpersonal competence, in order to ensure the success of the training and consequently the long-term success of the company.