Plug-in Motor Interfaces
This interface is able to connect all bicycle plug connectors and the motor. It provides connections for batteries, displays, lights, speed sensors, brakes as well as circuits and facilitates direct contact with the motor's internal control board.
The interface is fully sealed and impresses with its micro design. Thanks to an integrated Bluetooth module, wireless communication via an app control system is possible.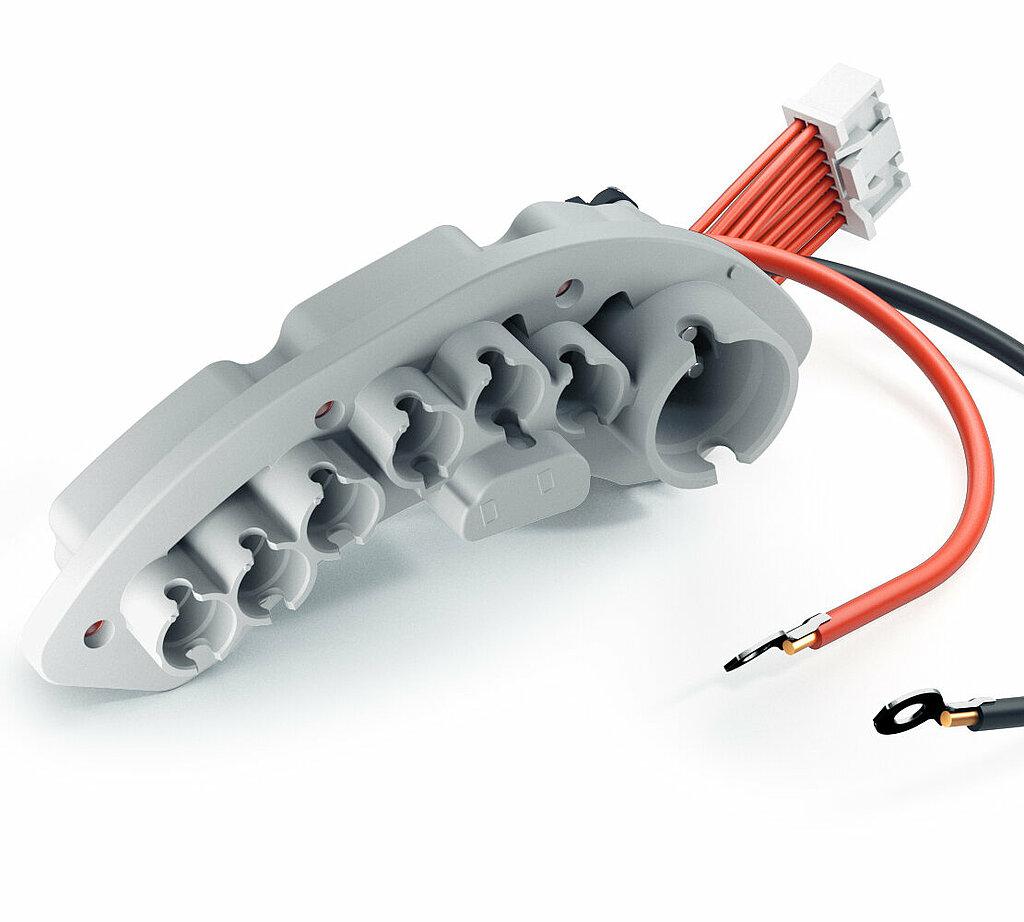 Melanie Strolz is your Contact for Individual Questions
Product Manager
Connections between motor electronics and all peripheral modules.
Sealed, pluggable interface between the perpherical modules (HMI, Speed sensor etc.) and the motor
2 to 6 way connectors of extremely compact design
Direct connection to the internal motor control board possible
Bluetooth module integrated directly in the motor feed-through, enabling app control
Service activities possible via the bluetooth interface
Product Flyer
E-JOYN | Product Flyer

pdf 731 KB