Die-Cut Stacking
We produce die cut stacks for rotors and stators for the automotive and electrical industries from coated and uncoated sheets. Our products are used in the inductive field for electric motors and in hybrid technology.
Production takes place on state-of-the-art "Bruderer" high-performance automatic punching machines with a punching pressure of up to 160 t (up to 1850 mm installation space) and stroke rates of up to 800 strokes/min. Twisting and turning of single lamellas as well as control of additional functions in the punching process are realized with the most modern die cut stacking controls with up to 3 turning stations per tool.
We have a long-standing partners at our side for the manufacture of highly complex die stacking tools.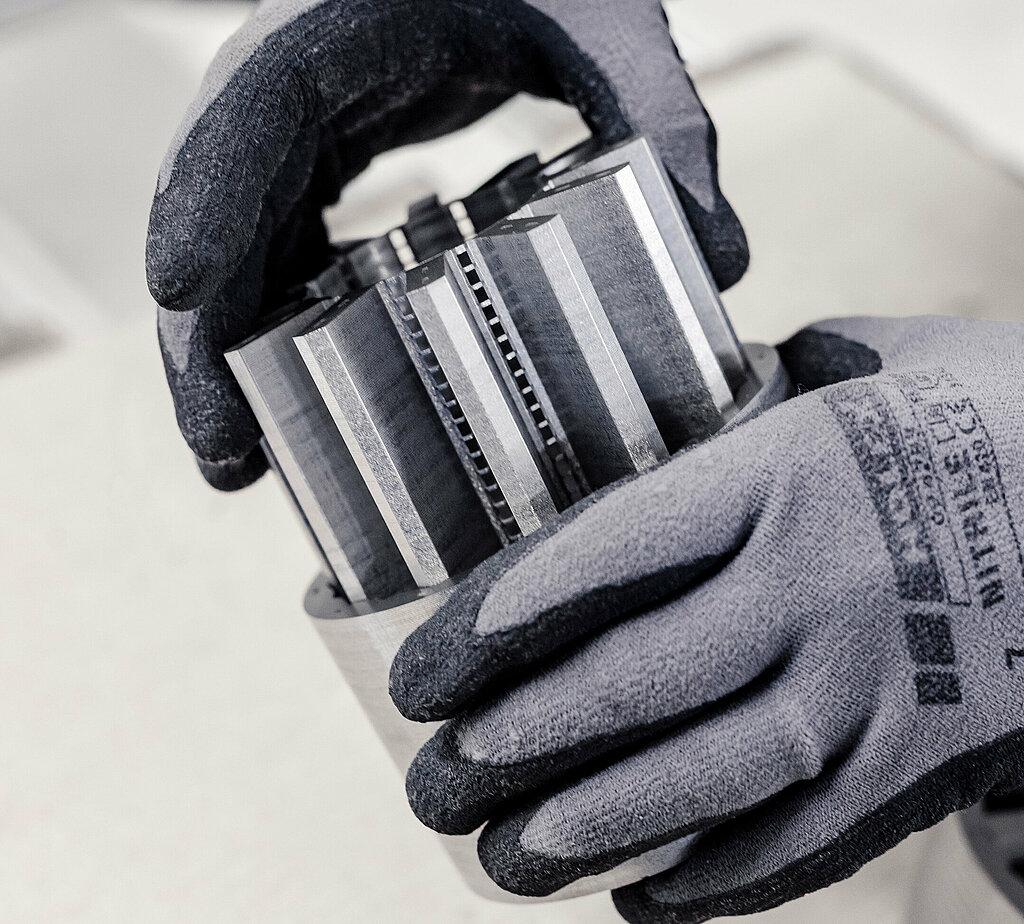 Markus Bischof is your Contact for Individual Questions
Global Account Manager