Your Career at Hirschmann Automotive
Apply Now and Enrich Our Team.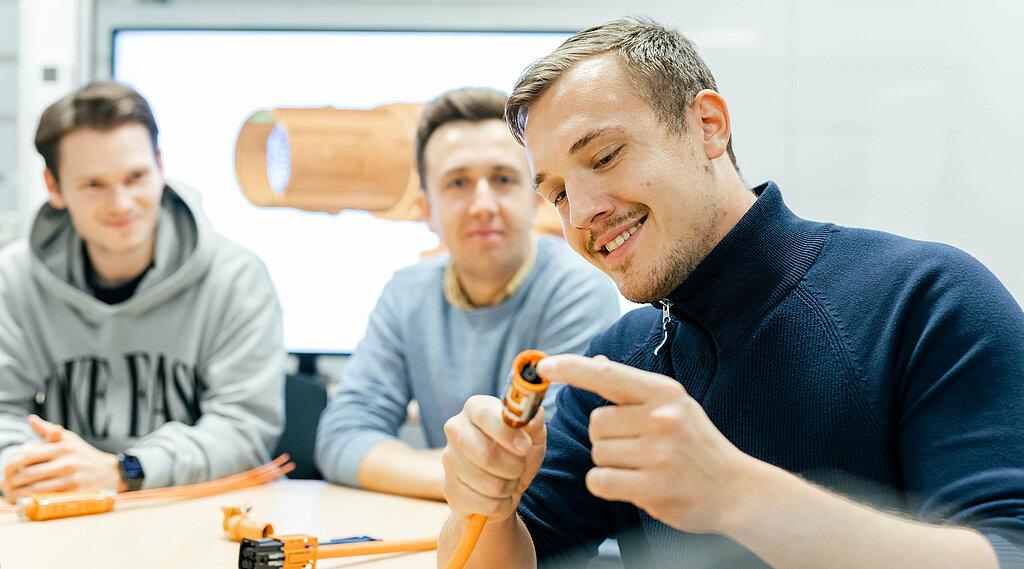 Professional Field
Administration & IT
SkillCheck
Master's degree - Graduate from Business or Engineering Schools.
Strong Team Management and strong ability to motivate and inspire colleagues to drive, to implement and to support change.
Strong leadership and communication skills, able to give direction in cross-functional environment, able to motivate and support colleagues in other functional areas.
Strong understanding of Purchasing skills such as sourcing, quotation analysis, contract negotiation, supplier review, supplier development, contract management, international trade, and good Customs knowledge.
Strong analytical and conceptual, problem-solving skills, pragmatic approach, decision making.
Working experience with SAP ERP system.
Experience in the Automotive Sector within a global organisation is an advantage.
2 to 7 years of Experience.
Fluent in English & French.
ChallengeCheck
Managing all types of indirect purchases or necessary services by negotiating the best conditions in terms of price, deadlines, quality, and after-sales service.
Keeping a marketing watch on market trends and staying in constant contact with potential suppliers.
Drafting and issuing invitations to tender, canvassing suppliers, and assessing the fit of their proposals with the requirements.
Study proposals and select suppliers by optimising the quality/cost/time ratio.
Validate and enter purchase requisitions and purchase orders by verifying the signature of the requisitioners, the CFO and the DG.
Controlling delivery by ensuring compliance with contractual terms.
Manage and lead the team of purchasing assistants, in particular through a detailed training plan and the monitoring of ongoing negotiations/tenders.
Be fully aware of the characteristics of the products.
Implementing procedures, methodologies, and tools to improve overall performance.
Ensure the training and development of the skills of its team in accordance with individual and collective objectives.