Your Career at Hirschmann Automotive
Apply Now and Enrich Our Team.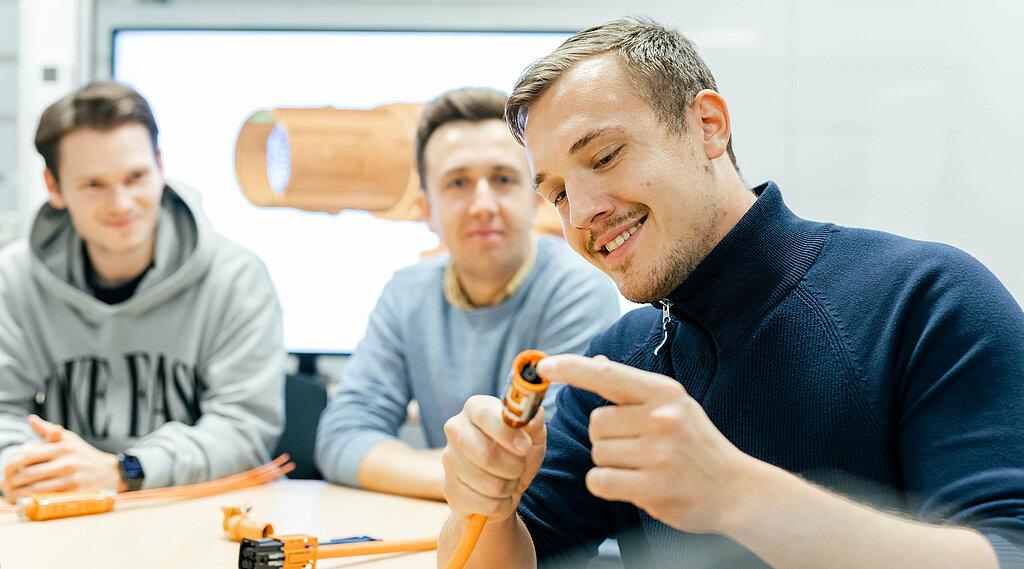 Location
Tirgu Mures - Rumänien
Professional Field
Engineering
SkillCheck
Studii: Tehnice – Superioare
Lb. Engleza – nivel avansat
Lb. Germana – constituie avantaj
Experienta: constituie avantaj experienta in domeniul automotive/productie
Deprinderi si gandire tehnice
Planificare si organizare
Spirit de echipă
Abilitati dezvoltate de comunicare
Orientare spre rezultat si imbunatatire continua
ChallengeCheck
Implementeaza, mentine si imbunatateste procesele de productie (tehnologia de executie a produselor) astfel incat sa satisfaca cerintele clientilor interni si externi, respectand regulile interne si politica HIRSCHMANN.
Intocmeste si asigura instruiri cu privire la documentatia necesara proceselor speciale (injectare de mase plastice, injectare rasini inconformitate cu cerintele sistemului de productie Hirschmann si tinand cont de experintele anterioare (lesson learned) a.i. operatorii si tehnicienii de proces sa foloseasca cea mai buna practica in proces si sa atinga obiectivele de productie stabilite.
Defineste si valideaza parametrii de proces in conformitate cu procedura de validare a parametrilor de proces (Validation of Process Parameters) astfel incat sa fie indeplinite cerintele clientului si inregistraza, actualizeaza si verifica fisele parametrilor de proces (in formularele corespunzatoare) a. i. sa se utilizeze parametrii optimi in procesul de productie.
Creeaza, actualizeaza si comunica catre productie si mangement rapoarte saptamanale cu analiza erorilor in procesul de injectare pentru a decide actiuni in vederea reducerii acestora.