YOUR PATH TO AN APPRENTICESHIP
Take Your Chance to Work at a Company That Is Always Looking Ahead. This Is How It Works:
2. TRY IT OUT
Are you ready? For one or two days, you gain insights into your dream job and get to know everything about it.
3. APPLY ONLINE
Make a real job of it: Have you already been to the trial days and an apprenticeship has convinced you? Choose a job from the list below and send your application.
4. START YOUR JOURNEY WITH US
Keep your smartphone ready: On our acceptance/refusal day, we will inform you by phone, whether you can take the future journey with us.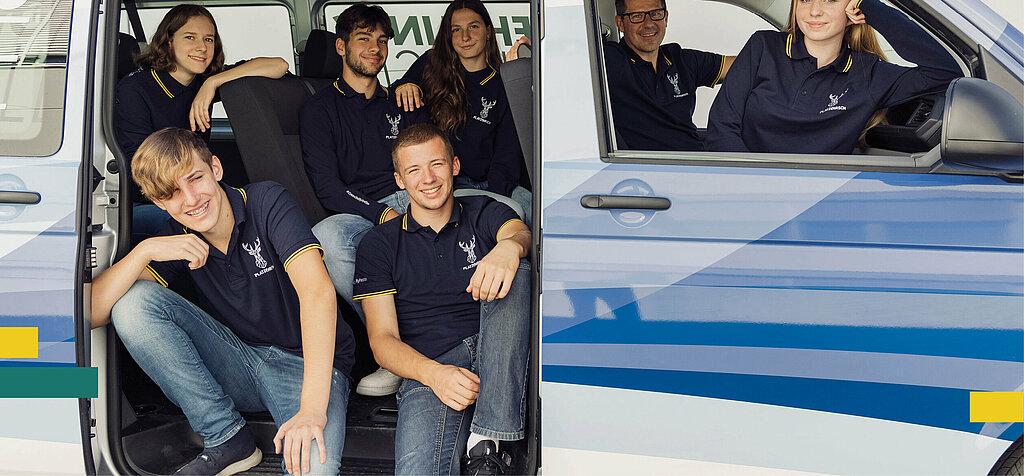 Opening new Vistas
Career with Apprenticeship
At Hirschmann Automotive you get more than just professional and comprehensive training. Our goal is that your apprenticeship guarantees you a perfect start to your future professional life. Perhaps together with us. We are pleased and proud when our young talents continue their careers at our company. Many of your predecessors have taken this opportunity and are appointed permanently now.
Rising to Your Potential
We Gladly Support You
It is important for us that you advance. We support all our employees and offer a variety of opportunities for further education. Such as:
Come and Visit Us
Important Dates
Trial days for students from the 9th grade upwards
VEM apprenticeships commitment day
Start of Our New Apprentices
The Apprenticeship
Join Us and Make It Big.
At Hirschmann Automotive you will be working at a company that is always looking ahead. We know the worth of a well organised apprenticeship that combines a well-rounded professional education with the personal support you need to successfully take first steps towards working life.

If you start an apprenticeship anywhere you will have a dual vocational training, consisting of two parts:
At the company, you get involved in practical work and at vocational school, you will learn the theory and the professional knowledge.
Education at the Company
Teaching of job-specific skills
Teaching of core skills and knowledge
Integration of apprentices in production processes
Professional and personal development workshops

Classes at Vocational School
Teaching of professional knowledge
Additional training to company education
Enhancement of general education
Reinhard Prasch is your Contact for Individual Questions
Team Leader Apprenticeship
Benefits
Performance-Based Bonus Payments Twice a Year
Apprenticeships with "Matura"
Permanent Job Offer after Graduating
No Cost for Public Transport Tickets
Hirschmann Automotive Academy