Take a Seat – It Will Be a Beautiful Journey.
If you take up an apprenticeship at Hirschmann Automotive, it is like a journey.
You will be working for a company that is always looking forward.
The Apprenticeship
Join Us and Make It Big.
At Hirschmann Automotive you will be working at a company that is always looking ahead. We know the worth of a well organised apprenticeship that combines a well-rounded professional education with the personal support you need to successfully take first steps towards working life.

If you start an apprenticeship anywhere you will most likely have a dual vocational training, consisting of two parts:
At the company, you get involved in practical work and at vocational school, you will learn the theory and the professional knowledge.
Education at the Company
Teaching of job-specific skills
Teaching of core skills and knowledge
Integration of apprentices in production processes
Professional and personal development workshops

Classes at Vocational School
Teaching of professional knowledge
Additional training to company education
Enhancement of general education
Benefits as a Hirschmann Automotive Apprentice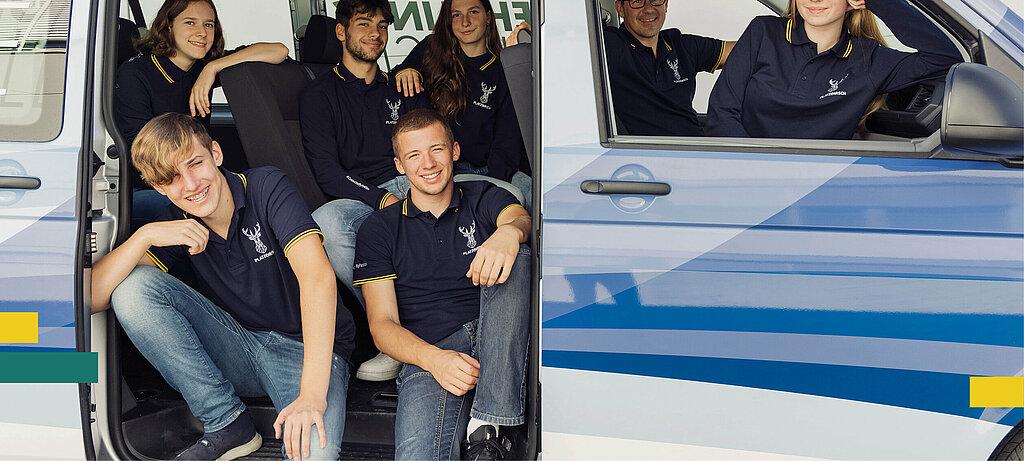 Opening New Vistas
Career with Apprenticeship
At Hirschmann Automotive you don't only get a professional and comprehensive training. Our goal is that your apprenticeship guarantees you a perfect start into your future professional life.
Perhaps even together with us.
We are pleased and proud whenever our young talents continue their careers at our company. Many of your predecessors have taken this opportunity and are appointed permanently now.
Some of our former apprentices have made it to executive levels or even to our top management. As you can see, the opportunities are endless...
Rising to Your Potential
We Gladly Support You
It is important for us that you advance. We support all our employees and offer a variety of opportunities for further education. Such as:
External Training Courses
Here is Your Target.
Take Your Spot in the Apprentice Speedster – It Will Be a Fabulous Journey.
If you take up an apprenticeship at Hirschmann Automotive, it is like a journey. You will be working for a company that is always looking forward. We specialize in plug, contact, high voltage and sensor systems as well as special cable assemblies and overmoulded technology.
If you show interest and good performance during the apprenticeship, you can be sure that we will offer you a permanent position in our company. With a qualified degree, you will have the opportunity to advance and forge a career without having to change companies.
We at Hirschmann Automotive experience it day after day: Good work is fun. Away from everyday work, we arrange several apprentice trips and excursions, in order to make new experiences and promote team spirit. Internships abroad are possible too.
Just one year after our establishment in 1959 we began to train apprentices. Today, we have plants, sales offices and customers around the world. All this is owed to our 7,500 employees, who embody what the name Hirschmann Automotive is: innovation and reliability.